I never want my girls to feel that way.
We took the girls to their first wedding last night. From the moment the doors opened and my girl caught a glimpse of the lovely lady in white, my Little was transfixed. She looked at me and said "Mommy, why aren't they dancing?"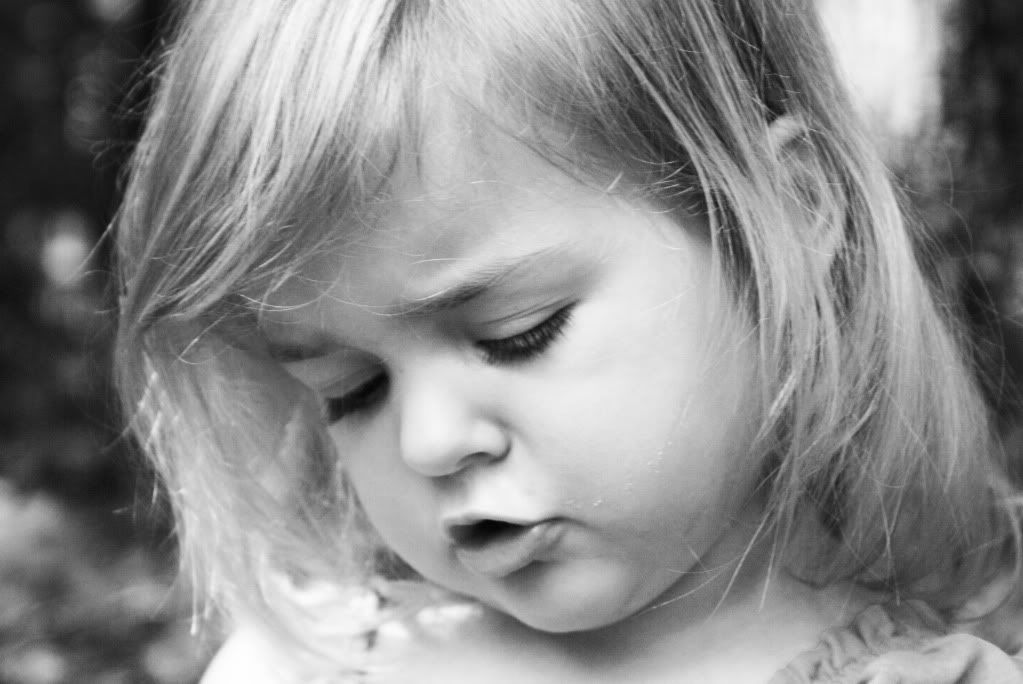 Here's to many years of purchasing bridal magazine and dreaming of their special day!
In other news, the sun was going down the other night and told Kev to meet outside with the camera so I could take pictures of my Littlest. True to form, she was being extremely cute and as usual I started clicking and couldn't stop. I will post all of these pictures I took of her, and it will be your job to decide how they are different!
And one last shot of her and our gentle giant...
Do you remember these overalls? They are the same pair from
this post
, so long ago...
I did, and I couldn't let summer slip on by without seeing Maggie's fabulous rolls peaking out of them just like her sister's did!
Grace and Peace
xx