Saturday night after a long but fun day, I fixed Kevo a snack in place of dinner. He and I sat on our front stoop watching our neighbor set off illegal fireworks. We kept our fingers crossed that the loud booms wouldn't wake our worn out Littles. We toasted to a weekend of spending time with each other, as opposed to our normal weekend of getting as much done on the house as possible.
Earlier that day we took the girls to King's Dominion. I've been going to King's Dominion since I was a little girl, so I know exactly what my girl is feeling when we pull in the parking and she squeals when she's the roller coasters in the distance.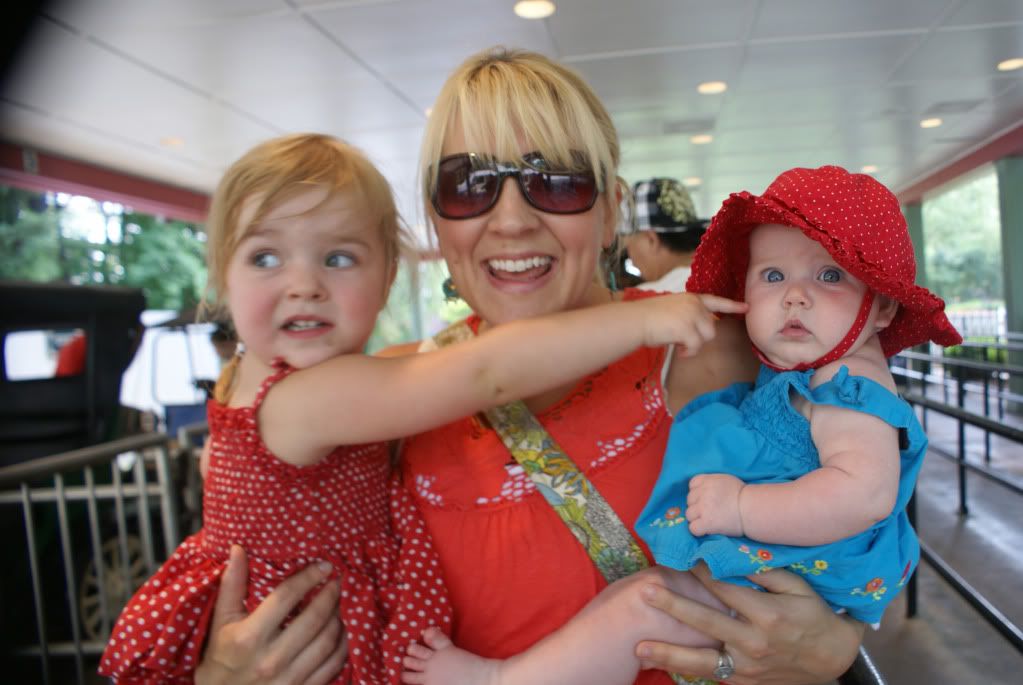 There is something about watching my kids have fun, that just gets me to that misty state. You know when they smile so big that it spills off their face and even strangers start smiling watching them have the time of their lives.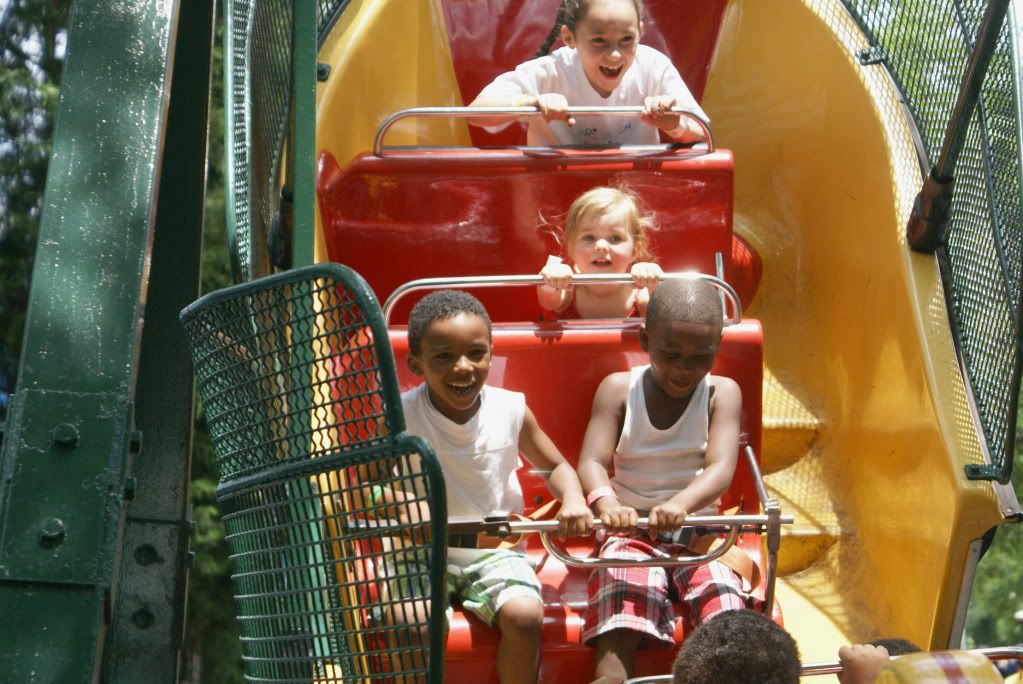 That was my Little when the KD worker measured her and found that the top of her head just barely grazed the line on her measuring stick that said she was tall enough to ride the kiddie roller coaster, as long as Daddy went with her. Her face beamed with excited pride as she rounded the corner, down the hill, with her arms up.
It made every hard moment we tackled this week worth it, seeing her that happy. I love those moments.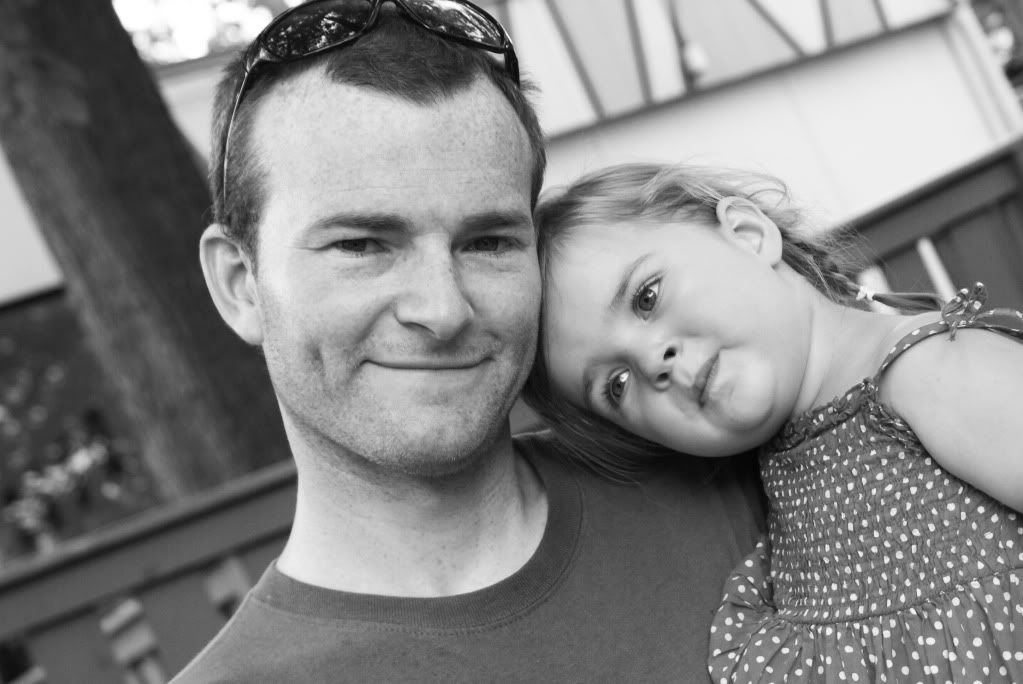 I love these moments too..when I get a chance to take a picture of my Littlest sleeping b/c even though she is almost 6 months old now, her mouth still does that fabulous thing it did when she was brand new. I still kiss that mouth repeatedly...all day long.
Sunday we woke up and decided not to let the family togetherness stop. So we packed up the car, and took some friends up on their invitation to meet them at VA Beach.
I will be the first to admit that day trips to the beach are not my favorite...especially when we live 2 hours from the beach and when you have kids you take EVERYTHING with you! You find yourself saying, "just throw in a whole case of baby wipes and sure honey, pack all 5 beach chairs, we might need them!" When you arrive you load your husband, your kids, and your baby stroller down with so much stuff, when you finally reach the sand you resemble something that looks more like a band of Gypsies than beach goers.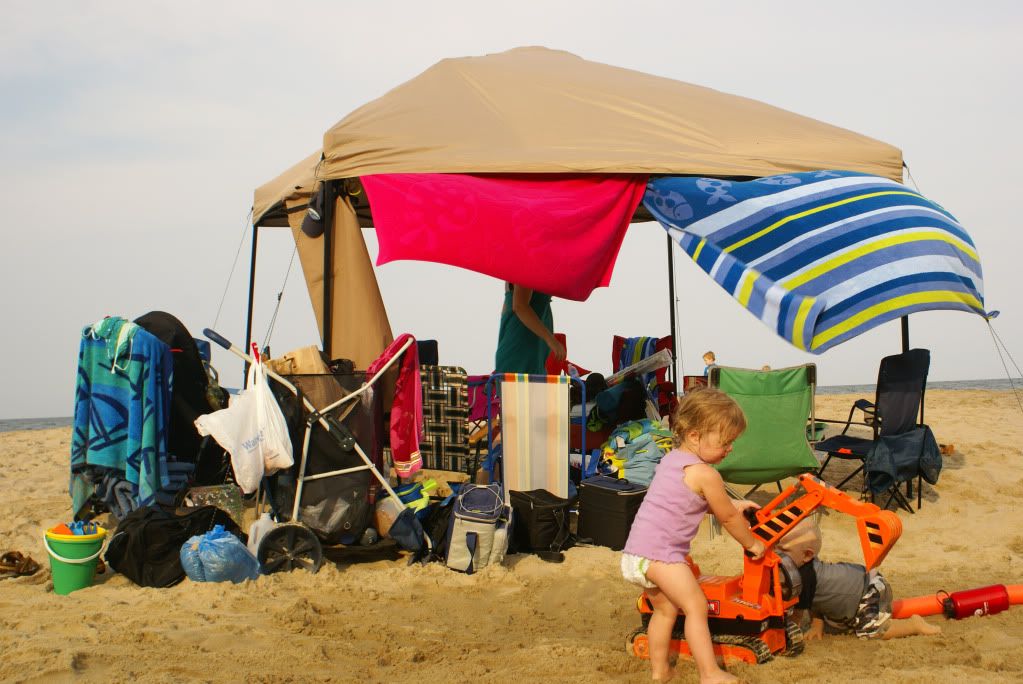 However, there is something I love about sitting in a make shift camp with good friends, while we swap sand covered snacks, and sand covered babies.
We say stuff like, "oh yes, we're getting on the road by 5:00, and home in time to tuck the kids in bed. Five o'clock rolls on by and the warm sun setting behind us asks us to stay just a bit longer. Instead of packing up we let her run with her friends a while more and let our chairs sink further in the sand...It happens every time.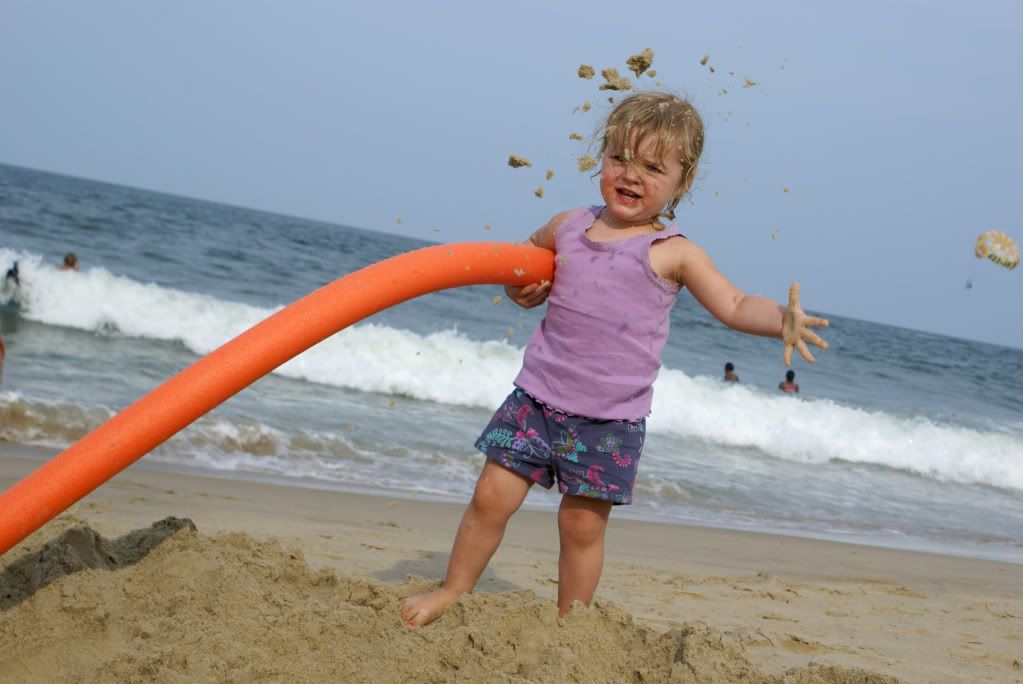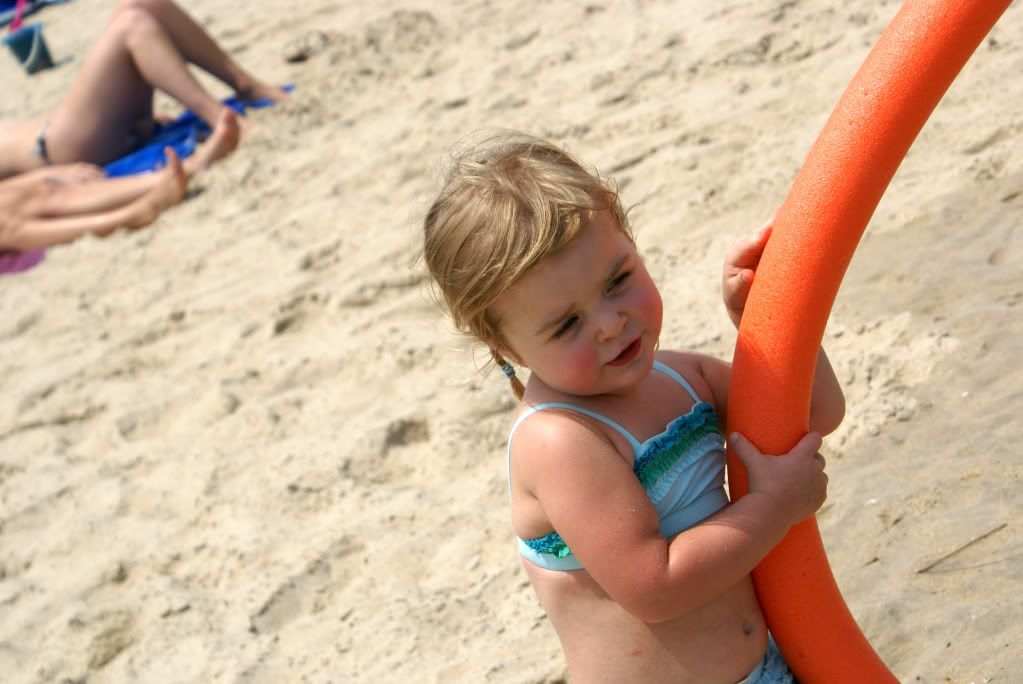 Last night we pulled out of the public parking lot at 8:07, both girls covered in a thin layer of sand, but fast asleep after a full weekend of fun. I drove home so that Kev could catch up on work, and tuned the radio to "The Summer of 69" while Delilah and I solved the problems of the world.
When we finally made it home ,we tucked our babies in bed, sand and all, stacked the wet stuff on top the washer, and called it a good day.
A very good day.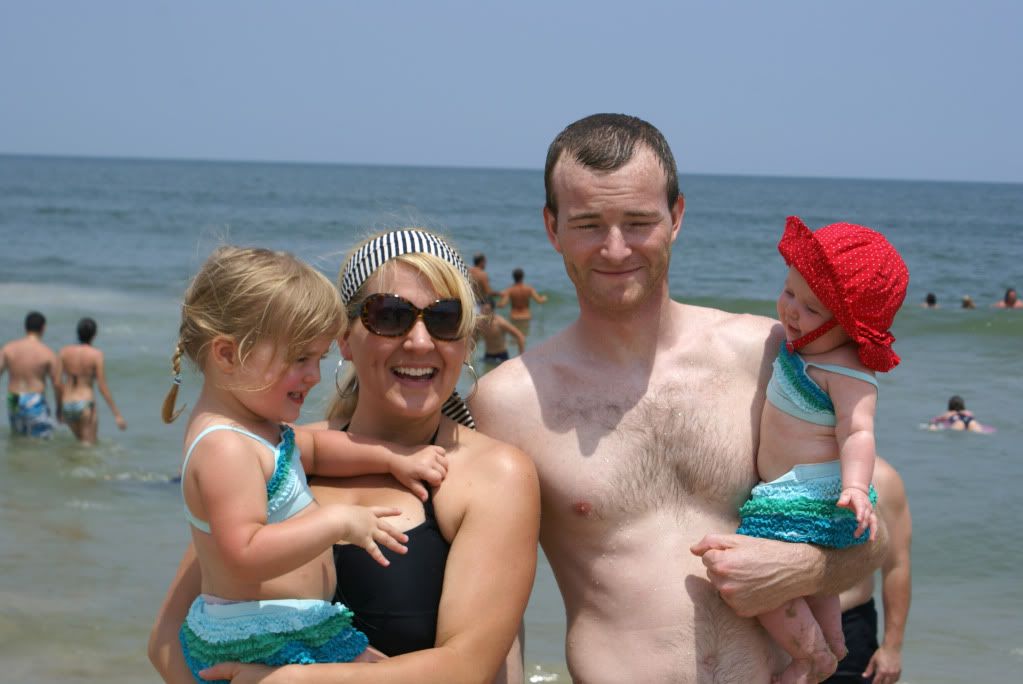 Here's to letting that "ToDo" list go...I heard Jim Bob Duggar say "you'll never regret spending time with your kids" and regardless of what your opinion of Jim Bob is, he makes a very valid point!
Grace and Peace
xoxo